Ask your server about today's entrée specials.
The Weary Traveler proudly serves loose leaf teas from Java Bay & Rishi Tea Co., coffee from Barriques Coffee, mustard from Mustard Girl, desserts from Chef Natalia Chehade plus products from Jordandal Farm, Parisi Farm, Primrose Community Farm, Underground Meats, Sassy Cow, Prairie Bluff Farm, Hook's Cheese Co., and New Century Farm -- all run by friends of ours at small, local, independent businesses.
Chef Joey is now Tweeting our specials daily @Wearychefjoey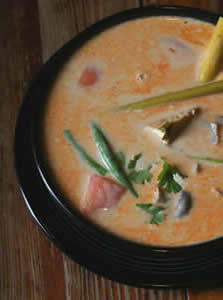 Weary Traveler Menu

West of the Andes Sandwich with avocado, pico de gallo and Chipotle mayonnaise.** Choice of beef tenderloin or tuna steak. Served with mixed greens - $9.75

Bob's (Organic) Bad Breath Burger a half pound of hand-packed fresh ground Lange Farms organic Wisconsin beef* with cream cheese, green goddess dressing, caramelized onions, garlic, tomatoes and Pickapeppa Sauce (mild) w/ a side of Yukon Gold potatoes & mixed greens - $11.75

Hungarian Goulash Csaba's grandma's recipe from Hungary, beef tenderloin tips, Yukon Gold potatoes, carrots, celery, caraway seeds, spicy Hungarian paprika and a side of bread - $6.25 cup / $9.50 bowl

The Weary Traveler Reuben pastrami in rye bread with Swiss cheese, sauerkraut, and Reuben sauce.** Served with bacon potato salad and mixed greens - $11.50

Underground Meat's Cervalas sausage stuffed with Roth Grand Cru cheese & wrapped in Nueske's bacon with herb roasted fingerling potatoes, cabbage slaw, cherry tomatoes and wholegrain dijon mustard (GF) $12.25

Ace Burger - a quarter pound of hand-packed fresh ground Lange Farms Organic Wisconsin Beef* and Wisconsin cheddar cheese served with Potter's Organic Hazelnut Graham crackers and carrot sticks (please ask for ketchup or mustard if desired) - $7.75

The Ramblin' Vegan's Chili with vegan cornbread. Optional, bacon and beef tenderloin tips for the not so Ramblin' Vegan bowl: $8.25 vegan or $9.50 with beef tenderloin and double-thick bacon. big cup: $5.25 vegan / $6.25 with meat

Carne Asada marinated, sliced flank steak*, fresh guacamole, pico de gallo salsa, grilled scallion, tortilla chips and spicy escabeche pickled vegetables - $13.00

Grilled Walleye Sandwich fresh walleye filét with roasted Poblano tartar sauce** on a housemade bun, with lettuce and tomato. Served with mixed greens, Yukon Gold potatoes and a pickle spear - $11.50

Knausgaard Sandwich Nueske's smoked ham, Carr Valley Gouda & Roth Grand Cru melted on house-made potato bread with whole grain mustard, refrigerator pickles & caramelized onions. Served with cottage cheese and cherry tomatoes. $10.75 or skip the ham for $9.25
Sweet Corn, Quinoa & Black Bean Salad with avocado, tomato and cilantro served over mixed greens with Serrano orange vinaigrette (vegan) -$9.50 Add a grilled sweet and spicy tenderloin steak* topped with Chipotle mayonnaise** - $14.00

Grilled Fresh Atlantic Salmon Filét* over wild rice with sautéed zucchini, baby bok choy, and tomatoes in cherry white wine sauce -$14.75

Weary's Tom Ka Tofu coconut lemon grass stew with mushrooms, green beans, galanga, lime leaves, tomatoes, cilantro and extra firm tofu (vegan) - $6.00 big cup / $9.25 bowl

Grilled Cheese Sandwich Wisconsin Cheddar and Organic Mozzarella on buttered wheat bread served with mixed greens - $6.75

Seasonal Superfood Salad with Vitruvian Farms salad mix, SuperCharge Foods' Microgreens, Fruits/vegetables & seasonal vinaigrette. - $9.75 - w/grilled wild salmon $16.25 - w/serrano chili & lime marinated flank steak $15.75 - w/grilled beef tenderloin $14.75

Mediterranean Plate hummus, Tabouli, and a Greek salad with green leaf lettuce, artichoke hearts, Kalamata olives, red onion, feta cheese and a zesty garlic-red wine vinaigrette. Served with pita bread (vegan except feta) - $9.50

South-of-the-Border Snack Plate homemade guacamole, pico de gallo salsa, spicy Escabeche pickled vegetables and tortilla chips (vegan) - $8.75

Wisconsin Meat and Cheese Platter smoked turkey, capicollo ham, sopresatta and local mortadella together with organic mozzarella, cheddar, pepper jack and Hook's blue and housemade crostini - $8.75 Small, $16.00 Medium, $30.00 Large



"Late Riser" Brunch Menu

Saturdays & Sundays 11:30 a.m. – 3:30 p.m.

Frittata du Jour organic eggs pan-fried w/ the cook's choice of veggies & cheeses. Served with toast. Please check the chalk board or ask your server for today's special. - $8.75

"Le Toaste" Weary Traveler's French Toast. Thick, homemade whole grain wheat bread with an almond-spice organic egg batter, powdered sugar and pure Wisconsin maple syrup on the side. - Full order $7.75 or 1/2 order for $4.25

Andes Egg-wich one organic egg hard fried with avocado, pico de gallo and chipotle mayonnaise** Served with mixed greens. - $8.50

Salmon and Eggs grilled Atlantic salmon with two eggs, garlic fried potatoes, pico de gallo and whole wheat toast with your choice of locally made preserves. - $14.50

Steak and Eggs Serrano chili and lime marinated flank steak with two eggs, garlic fried potatoes, pico de gallo and whole wheat toast with your choice of locally made preserves. - $13.25

Eggs, Potatoes and Toast - two eggs, garlic fried potatoes and whole wheat toast with your choice of locally made preserves. - $8.75

Weekend Libations (eh, what the heck)

Bloody Traveler Secret recipe Bloody Mary $7.25
"Beware the moors!" -from An American Werewolf In London
Mimosa Bubbly & O.J. – the classic $4.75
Kir Royale Bubbly w/ Mathilde Cassis & a twist $5.75
Framb-Royale Bubbly, Mathilde Framboise & a twist $5.75
Celtic Coffee Jameson Irish Whiskey, St. Brendan's
Irish Cream and Johnson Bros. locally-roasted coffee $6.75

Breakfast Sides:

Double-Thick Cut Apple-Wood
Smoked Bacon (3 big slices) $3.00
Pan-Fried Yukon Gold Potatoes $2.50

Underground Butcher Sausage Patty $2.25

House-made Danishes $2.75

Small Side Salads available.
Want it SPICY? We generally have a nice selection of different hot sauces on hand. Just ask your server.


*According to the City of Madison Dept. of Public Health, we must advise you that consuming raw or undercooked meats, poultry, seafood, shellfish or eggs
may increase your risk of food borne illness.
**Contains raw eggs/mayonnaise.